Epoxy Floor Covering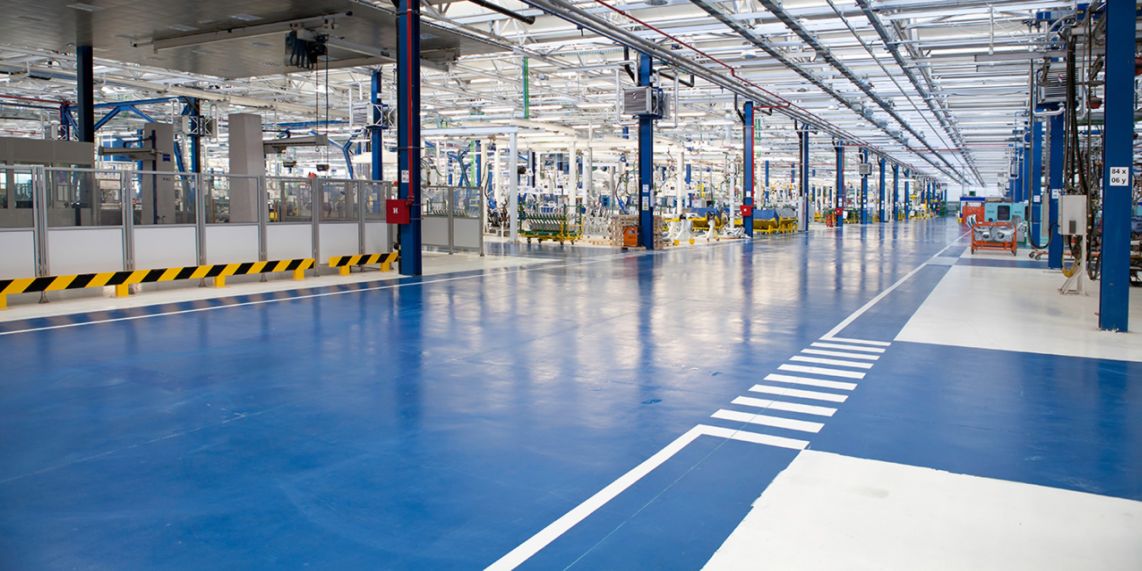 Epoxy floor coatings have a wide range of uses in the building sector. The main purpose of using it as a floor covering is to eliminate the negative effects of physical and chemical formations on concrete surfaces. In areas where epoxy-based flooring coatings have been applied, a seamless surface with a very superior performance compared to reinforced concrete can be obtained.
GENERAL FEATURES OF EPOXY FLOOR COATINGS

Creates a strong bond with the flooring.


Shows excellent resistance to the negative effects of chemical substances.


Provides the most accurate solution against the damages of liquid materials to the floor.


Resistant to pressure, flexible and abrasion resistance.


Epoxy and polyurethane floor coating Easy to clean, creates hygienic surfaces.


Resistant to cracking.


Can be applied quickly.


Provides very fast curing.


Provides a striking appearance to the places where it is applied.
EPOXY FLOOR COATING TYPES
Type 1 - Floor Impregnation (Sealer): It is applied in 2 layers with a maximum thickness of 150 μm, solvent or water based.
Type 2 - Floor Paint: It is applied in 2 layers with a dry film thickness of 100 μm maximum for each layer, generally solvent-free or water-based.
Type 3 - High Strength Floor Covering: It is applied in 2 or more layers with a maximum thickness of 300-1000 μm, generally solvent-free.
Type 4 - Multi-Layer Floor Covering: It is a floor covering consisting of more than one layer with a thickness of 2 mm or more, or a cast-based floor covering whose surface is roughened with aggregate. It is also known as sandwich systems.
Type 5 - Bulk-Based Floor Coatings: It is applied in thicknesses between 2-3 mm. They are floors with smooth surfaces, usually called self-leveling or self-leveling.
Type 6 - Polished Floor: These are systems applied over 4 mm thickness, overfilled with a trowel, used with an impregnation (sealer) as a top coat on the surface.
Type 7 - Heavy Duty Casting Based: They are aggregate fillers applied in 4 to 6 mm thickness and have a smooth surface.
Type 8 - Heavy Duty Polished Floor: These are aggregate-filled systems applied with a trowel, made in a thickness of at least 6 mm or more and absolutely waterproof.
EPOXY FLOOR COATING CLEANING AND MAINTENANCE
Generally, a wet vacuum mechanical scraper is the most suitable application. Washing with a cloth and bucket is not recommended. In conditions where hygiene conditions are very important, a bactericidal solution can be used and steam cleaning is recommended at 60-80 C. In schools where corrosive chemicals are spilled, the surface must be cleaned as soon as possible.
EPOXY FLOOR COATING PRICES
Epoxy flooring prices vary according to the properties of the material to be used and the place to be applied. To get an epoxy flooring price, you can fill out our contact form.