Raised Floor Systems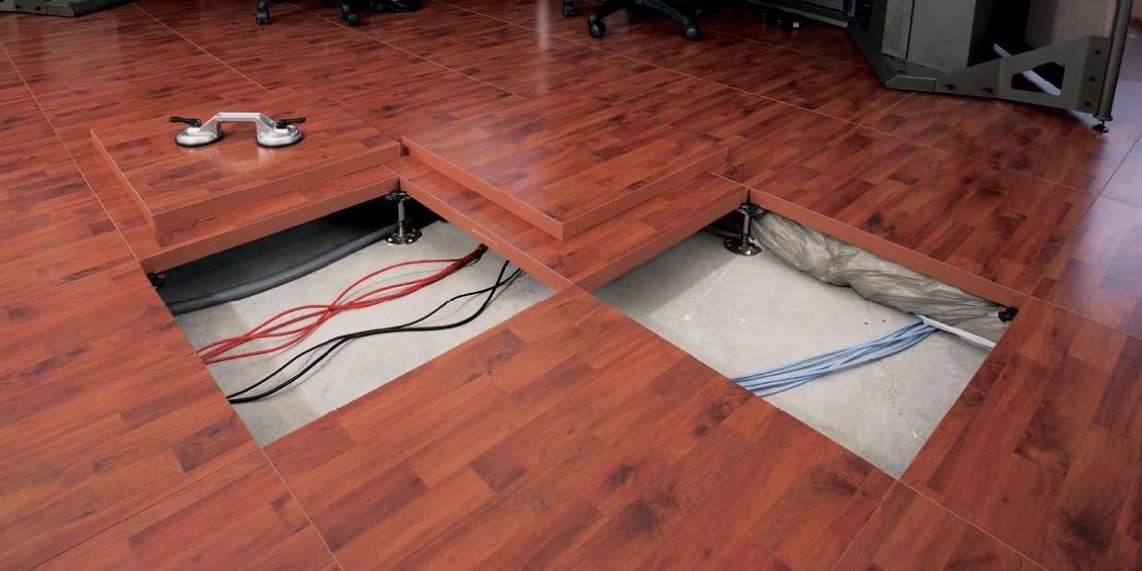 Raised floor systems are a building material that creates a second floor surface on the building floor and allows materials such as pipes, cables and ducts belonging to mechanical, electrical, ventilation installations to be delivered quickly to the desired point without the need for construction works that cause space time and money loss. The modular nature of the system provides freedom to the user in the layout plan, as it allows for repeated intervention when necessary.
Raised floors are made of materials that are resistant to fire and corrosion, are not affected by moisture, do not contain substances harmful to human health, and do not hold dirt and dust. Particleboard or calcium sulphate is used as the main material. Aluminum sheet, aluminum foil or galvanized steel produced in accordance with the standards are used as the bottom and top coating material. Carpet, vinyl PVC, laminate (HPL), linoleum, ceramic, natural stone or granite can be used as surface coating material if needed.
ADVANTAGES OF RAISED FLOORING SYSTEMS

It provides easy adaptation to the changes that need to be made later in the spaces.


Since all cabling and piping passes under the floor, it prevents visual pollution in the places where it is applied and helps to create aesthetic spaces.


Provides easy installation changes that may be required later.


Thanks to its anti-static feature, it discharges static electricity.


Since it is a modular system, it is easy to apply and a fast application can be made.


It provides free design opportunity for architects.
COMPONENTS OF RAISED FLOORING SYSTEMS
Floor Panels: Floor panels are modular. They are manufactured with dimensions of 600 x 600 x 30 mm, from compressed chipboard or calcium sulphate, with a working load of 2.81 kN and a maximum load of 8.45 kN in accordance with TS EN 12825 standard.
Carrier System: Floor panels are applied on the carrier system. Carrier legs are adjustable, consist of head plate, ceiling plate, pipe, stud, nut and plastic gasket. Metal parts are coated with electrogalvanize against corrosion. In case the height of the application to be made is more than 20 cm, "U" shaped belts connecting the head plates of the carrier legs should be used.
RAISED FLOOR PRICES
Raised floor prices vary according to the properties of the material to be used and the place to be applied. To get the raised floor price, you can fill out our contact form.