Linoleum Floor Coverings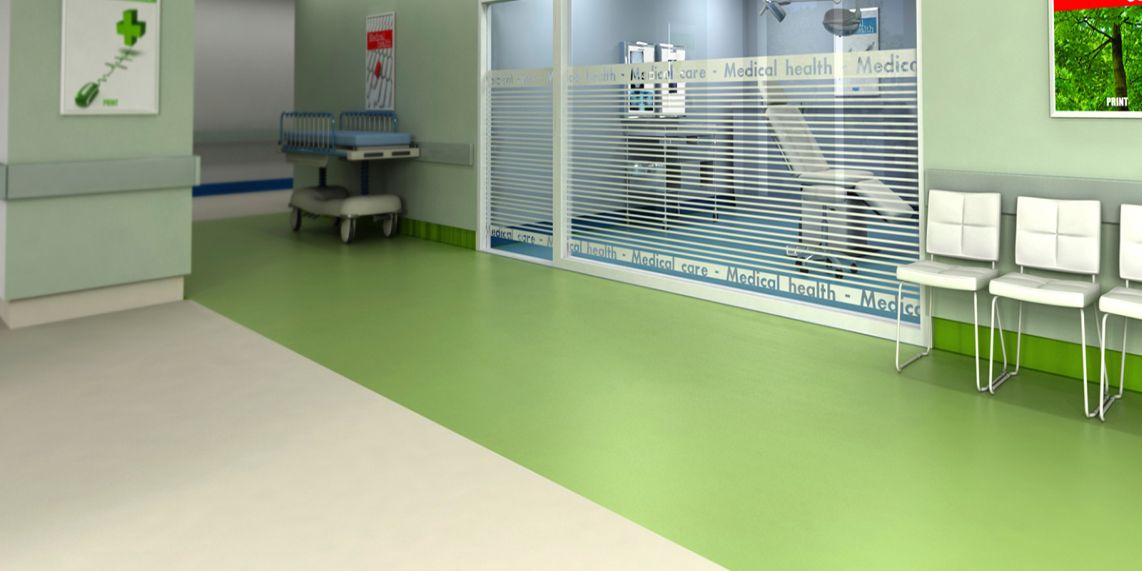 Linoleum coating is an elastic and abrasion resistant coating material that is preferred in terms of hot contact and foot sound absorption. Housing, office, hospital, classroom and so on. can be used safely in places.
It is a floor covering made of hemp fabric, whose basis is plastered with linseed oil and cork powder. In these coatings consisting of a resin obtained from binder linen oil, the filling material is very thin cork, and a dough of the desired color is obtained by adding color substances. This dough is laid by pouring jute on the canvas and polymerized. In cases where linoleum needs to be thicker, production is made by bringing an abrasion (visible) layer on a pad with plenty of filling.
There are two types of linoleum:
They are coatings painted with a marble imitation on a jute texture. Thickness varies between 2-8 mm. It is a qualified coating material. Patterns are transitive to each other. They are particularly suitable for healthcare facilities as they do not hold bacteria.
The raw materials are the same as the other coating, but different in manufacture. The coatings are only 2 mm thick and have print patterns with nitrolac paint.
Linoleum is a sanitary, light, clean floor covering. Corked linoleums give better results in terms of sound and noise insulation. Linoleums are generally produced in 2 m wide and 25-30 m long rolls.
Linoleum is spread over a dry and smooth floor (eg cement screed, gypsum screed, xylolite floor). Rinse and similar adhesive is applied on the clean and dry screed and it is spread on the linoleum coating without leaving waves and applied by pressing. It can be used without any further treatment on linoleum coatings. In addition, wax is applied on smooth and colored linoleum and varnish is applied on patterned linoleum. It can also be applied to linoleum, wooden floors or wood-covered floors.
GENERAL FEATURE OF LINOLEUM FLOOR COVERINGS

Flexible.


Resistant to oil and cigarette burns.


There are different color options.


Not harm the environment.


Economical.


Absorbs noise.
LİNOLIUM FLOOR CLEANING AND MAINTENANCE
Vacuuming, wet and dry mopping can be done. Polishes recommended by the manufacturer can be used. Excessive use of water should be avoided during cleaning.
LINOLIUM FLOOR COATING PRICES
Linoleum flooring prices vary according to the properties of the material to be used and the place to be applied. To get the price of linoleum flooring, you can fill out our contact form.